I don't subscribe to "teaching to the test"; but it is truth that preparing for a test is important. When that test determines so much about college admission, it is essential to prepare.
The SAT (Scholastic Aptitude Test, published by the College Board) is used by most colleges to sort and select student applicants. These SAT test scores also are used in scholarship awards.
With so much riding on one test, its no wonder parents and schools are so focused on ensuring their students are fully prepared to earn the highest possible scores. You see, the information required of students on the SAT, is taught in the academic work in high school. However, the students who do well on the SAT generally have also mastered a set of test taking skills that let them work quickly and efficiently
I've heard stories where parents spend hundreds of dollars on SAT Prep courses. HUNDREDS!
If the thought of paying hundreds of dollars to have your child attend a course they are probably unenthusiastic about frightens you; you'll be as pleased as I was to learn there is a program you can use at home to help your child prepare for these important tests. And it costs less than $100!
College Prep Genius is perfect for homeschooler.

College Prep Genius is a revolutionary program designed to help students master the strategies behind the test and learn how to get the correct answers. This program takes students step by step through each section of the SAT [Critical Reading, Math, Writing,] and gives them a plan for success for each question type.
New strategies and more detailed explanations
Easy to use format
12 straight-forward lessons
Bonus material including appendixes of must know math terms, Latin roots, and prefixes and suffixes
New motivation test
Second Edition Package Special.


The complete program only $99.00

Individual Prices
College Prep Genius Second Edition Textbook - $49.95
College Prep Genius Second Edition Workbook - $19.95
College Prep Genius Second Edition DVD – $59.95
Total Value – $129.85


Package Special – $99.00 (25% discount)

100% money-back guarantee.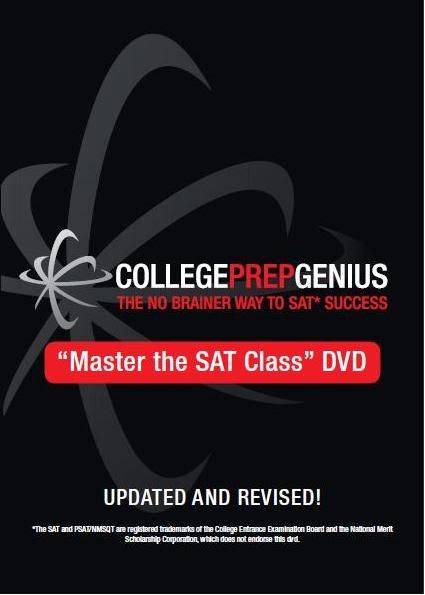 Selling them on the "why"!
The first thing that impressed me about College Prep Genius was the initial segment designed to sell
the student on the NEED for preparing for the SAT by tying success to the financial reward of scholarships
. I liked the way Mrs. Burk, the author, employed campy video from the 1950's to illustrate how many hours the student would have to work at a low paying job to earn the money they could save by working through the 150 hours of test prep College Prep Genius recommends. While the company uses large numbers which may be unrealistic for all students, quoting the value of SAT prep time at $500 per hour certainly gets the student's attention! The second thing that should get their attention is the statement that students "could raise" their test score by "as much as" 600 points! (Again, that estimate may not represent the outcome for all students, but even an increase of 100 points may make a difference!)
Students and parents begin using
College Prep Genius
by watching the Introductory segment of the DVD, which I found very informative. For instance, the "myths" section changed my perception of some aspects of the SAT and the PSAT. You preview this information on the
College Prep website, here
. It is important that the parents watch this section of the program with their students.
Establishing the plan
.
Another unique feature is a
motivation test
included in the program that helps your student analyze their personal motivation style and develop a plan using that information to keep them moving through the preparation program.
The actual program involves watching DVD lectures that teach how to approach different sections of the SAT, including the essay portion. The "tricks of test taking" are organized around a series of acronyms that help the student remember how to approach each different section.
While watching the video that students are instructed to take notes on the procedures. For us, we found some of the videos to be a little long and needed to break them down into shorter segments. Then, students take a
sample section in their workbook.
Afterward they return to the DVD and workbook to see all of the problems worked out and fully explained. Tricks and shortcuts are fully explained and students are also directed to summaries of information they need to recall easily on the actual test.
This if a very visual program. The text is cleanly laid out with helpful diagrams and charts. The DVD reinforces the visual with auditory input. The program organizes the procedures into easily recalled acronyms and coaches students on how to "remember" these while taking the test.
This is for the long haul preparation!
Using the time line established in this program, students will employ 150 hours of study time to prepare for the SAT (which they are instructed to take several times). Obviously this is not something that will be accomplished in several weekends! Students do best who start early, as in 9th grade! The time line includes working through several practice SAT's using College Board material as well as College Prep Genius materials. A journal in the back of the textbook helps the student keep records of their plan as well as their search for contests and scholarships.
If your student is already approaching the later high school years, there is still a great deal to be gained by working through this program, even at a faster pace.
While this course was specifically designed for the SAT, it is applicable for ACT and PSAT preparation as well.
College Prep Genius may be
ordered from the website.
Individual components may be purchased, but the entire set sells for $99 plus shipping and handling. This represents a 25% discount for the DVDs, the workbook, and the textbook. Additional workbooks may be purchased for students in the same family.
To effectively and completely use the program outlined in College Prep Genius, students will also need to purchase SAT prep books published by the College Board, or the special ACT prep books.
There is also an option for co-op use and parents may also choose to host a college prep workshop. The website has this information as well as signup information for their informative newsletter.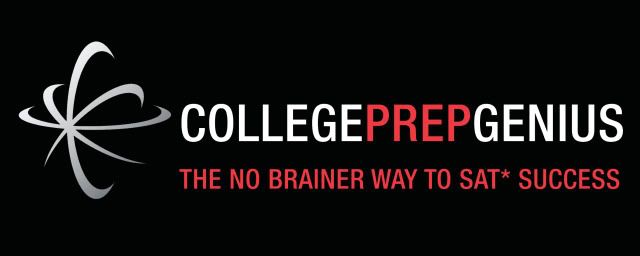 Feel free to contact us at
info@collegeprepgenius.com
or call 81-SAT 2-PREP (817-282-7737).
Business mailing address
P.O. Box 398,
Hurst, Tx. 76053;
FAX: 817-282-0000.
As always, you do not have to take my word alone. Be sure to check out
the main review
and the other
TOS reviews here
.
I received a free set of materials in order to review them and write about my experiences. Receipt of product does not guarentee a positive review. I try to write a balanced review based on our experience with the product. Readers should evaluate each product based on their own unique needs and situation and read a selection of other reviewers to determine how this product may work with their own children.